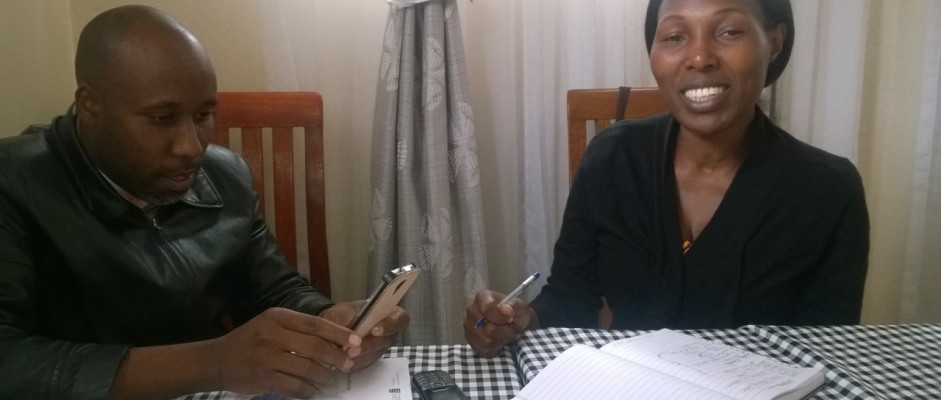 EnrichData Tanzania

Is the M&E Service Provider and Business Consultant with the aim of promoting and supports the best approaches to M&E – including planning, monitoring, evaluation, impact assessment and learning – that are 'fit for purpose' and that help organizations and actors to manage and use their resources as effectively as possible in order to maximize the positive impact of their work and keep on improving what they do.

We specialize in M&E with and for organizations that challenge poverty, WASH, education, inequality, etc in Tanzania. We work with NGOs, smaller community-based organizations and individuals working for social change – whether this involves short-term service delivery projects or complex development projects, direct delivery or implementation with and through partners e.g, M&E of capacity development, participatory M&E, M&E of research, and many others; we share this knowledge and practice as widely as possible.

In this project, EnrichData Tanzania has been given a responsibility by Friends for Support Community Development (Frisucode) to re-programme the organization. The main activities include 1. Re-formulate and reviving its programmes 2. Writing proposals for grants 3. Build M&E system base 4. Structuring Organizational Management and provide advise for all undertaken activities and projects.

Frisucode is NGO which works to support community development across two main regions of Tanzania including Manyara region in Babati district and Arusha region in Meru district council. Frisucode empowers the community and its members to fight and eradicate poverty through different community based projects. Varies interventions has been done to schools and community. Schools projects are basing on improving education quality through improving education systems and services - infrastructures, materials, building capacity of the teachers to teach, support orphans and vulnerable children to access education through helping them getting school fees, scholastic materials, psycho-social support and general child development services without forgetting improving gender consideration. Community projects are basing on establishment of community economic groups who are trained to save, and invest through their low income, promotion of bee keeping to the members who are around the sources of water, protection of these sources, and finally be able to depend themselves to help their coming generations.

Frisucode works with all levels of Local Government Authorities including district, ward, and village leaders and officials to build these economic base for the livelihood of people. With this cooperation, the organization has implemented many projects with successes

---
Understanding the challenge
To understand the challenges facing the organization, EnrichData Tanzania through its professional personnel had to conduct a simple survey to identify surrounding challenges to this organization. Some of the challenges found remained internally things to change and work on. Several meetings were done with the management and staff of Frisucode to find out more challenging issues. The outcomes of the survey and all these findings were shared to Frisucode and agreed to be among of the things which need immediate resolutions and therefore put in the action plan and the operation plan. the longer term solutions were proposed to be appeared into the strategic plan while continuing to solve the possible and short term issues.
To get this survey form, please contact "info.enrichdata@gmail.com" for more support.

---
Results and Outcomes
Frisucode have an improved M&E systems which is digitized through strong support from EnrichData Tanzania. Through the system, the organization can share its project activities world wide, has been transparent and activities are immediately seen by the donors and partners who increased their interest to continue supporting the organization.

All written proposals, have been successful accepted by donors and some of them have a promising future that, before the end of 2017, new projects will be started under Frisucode.
Properly Organized data, timely available, real and correct information has became a culture and used to create real and practical evidence for the realities on the ground
Increase ownership of the projects to the students, teachers and community at large hence, good future for project sustainability
---
EnrichData Tanzania

2017